Tools for evaluation
On this page you can find tools to support the evaluation of your equitable practice.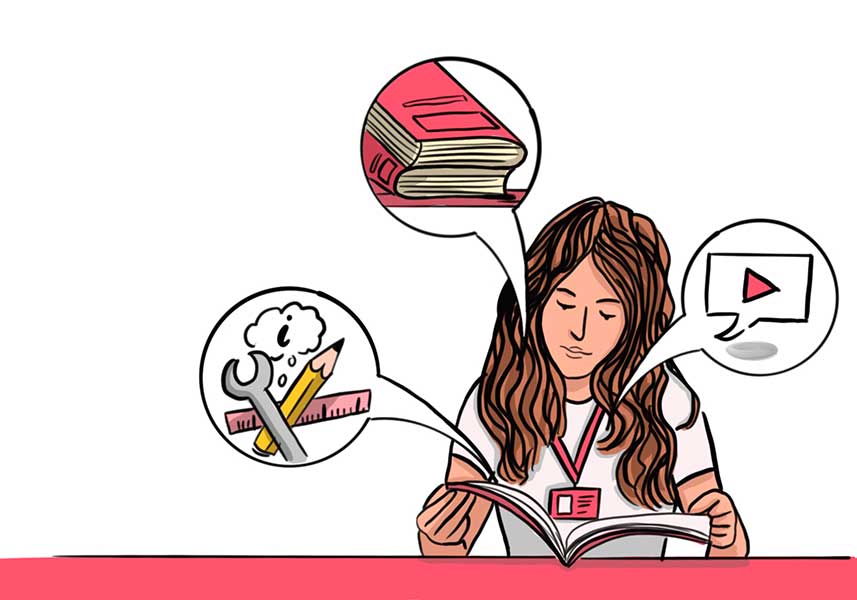 As part of the Making Spaces project, the team are developing tools that practitioners can use to measure progress towards equitable spaces, practices and outcomes. These include an Equity Survey and pre-post quick check surveys.
Equity Survey
In line with the aims of Making Spaces, the team wanted a tool that would (i) aid practitioners in capturing the extent to which their space is supporting socially just experiences and outcomes for young people and (ii) support reflective practice among makerspaces practitioners/leaders. As no such tool existed, we worked with our youth co-researchers in Phase 1 to co-develop a survey that focused on the environment and practices young people encountered in a makerspace (e.g. inclusive spaces, caring and supportive relationships), as well as potential outcomes (e.g. STEM knowledge and skills; agency). The team were aiming for a tool that would capture these from the perspective of young people, and which would be straightforward for practitioners to implement and interpret. The survey is something that practitioners could use over time – for instance on an annual basis – to ascertain how the space is doing overall in its progress towards equity.
Trialling the survey is ongoing. Please get in touch with our survey lead, Jen DeWitt (j.dewitt@ucl.ac.uk) if you are interested in trialing the survey with us! The survey questions and support for collecting and interpreting responses will also be provided in the guidebook (to be published at the end of project 2024).
Pre-post quick check surveys
In addition to the equity survey the team also developed a shorter survey tool, which is intended to measure equitable, STEM-related outcomes from more focused programmes. This includes a pre- and (slightly longer) post- survey, which focus on areas such as STEM and personal skills that participants may have gained, as well as self-confidence, wellbeing and support networks. Copies of these survey questions will also be provided in the guidebook (to be published end of project 2024).